Done Right
Roofing
When you want it DONE RIGHT!

Our Qualifications
We are proud to be GAF Certified Roofers
Our Goal
At Done Right Roofing, customer satisfaction is our #1 goal.
Free Quotes
Contact us today for your free estimate
Austin
512-927-7663
Bryan/College Station
979-822-6666
979-690-3400
Temple/Killeen
254-680-7663
In Texas
800-NEW-ROOF
Outside Texas
877-554-4209
About Done Right Roofing
---
Done Right Roofing is a residential roofing contractor committed to its customers, employees and community. We believe our service and quality provides our customers with a peace of mind in knowing that the roof they are purchasing will provide superior weather protection today and for years to come.
Quality craftsmanship and design are key - and we go beyond the basics with innovative maintenance programs, extended warranties and great customer service, ensuring our customers' satisfaction and their roof's long term performance. Every home owner is treated with the "personal touch" that comes from our staff.
YOUR BEST & SAFEST CHOICE
Explore Our Services
Done Right Roofing is your trusted repair and renovation source for you home's project. When we started out as a roofing company, we made it a principle to use only the best roofing products and provide superior Roofing services.
CONTACT US
Residential Roofing
We will provide a wide range of services and expertise in all roofing repairs and installations.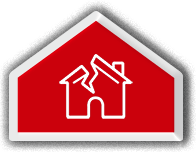 Storm Damage
We work with you and your insurance company to ensure your home is returned to its original state.
See Why Our Customers Love Talking About Us
Our Reviews
Bill and his crew did an amazing job on our roof. Done Right Roofing was so easy to deal with from start to finish. They were fast and courteous at all times. Over the years we had other contractors leave an enormous mess for us to deal with after they left, but not Done Right. They picked up all the old materials that were stripped from our roof and left my yard looking nice. If you have roofing needs, you need to contact Done Right. You will not be disappointed.

Nancy W.
Bill was hands on start to finish. Worked over and beyond with insurance to make sure everything I needed was covered, not an easy task! Explained everything precisely! Always, and I emphasize always, answered my texts immediately. Couldnt ask for a better crew. Clean, fast, respectful of my property. Highly recommend this company!

Carolyn D.
Done Right recently replace the roof on our house after a hail storm and we could not be happier. Bill took time to explain everything from roofing components, warranties and the insurance process. I was kept updated throughout the process, and when his crew showed up they were professional, proficient, knowledge and respectfull. In a world like we live in its a rare and valuable commodity to find a company that still believes in providing this type of service to the customer.

Jay B.